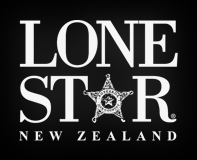 Yesterday we had a dinner party with the lab at Lone Star in Riccarton. The restaurant is Western styled and the atmosphere was very cozy. They also have a bar area where they serve apparently very good cocktails (I haven't tried them yet).
I had the Rockin' Ribeye with Jack Daniels & cracked pepper sauce and a pint of Guinness :3 There was a bit of confusion because everyone ordered before the dinner party and we were with 24 people. Instead of noting who sat where they just shouted out a dish and people had to raise there hands. Should work fine in theory, but people forgot whether they had medium rare/medium/etc. and also which sauce picked out for the steak.
Anyway back to the food, I ordered and got a medium-rare but the meat itself was a bit plain in flavor. Luckily the sauce was very yummy! Who can say no to Mr. Jack Daniels? 🙂 Also, the buffalo chips were baked perfectly. All in all I would give it a 4 out of 5, because of the plain flavor of the meat.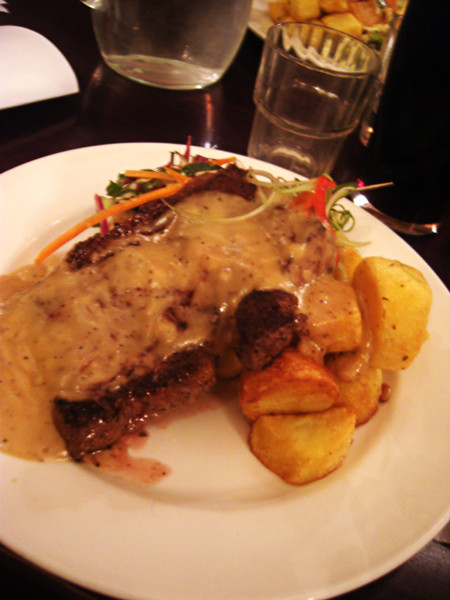 A 250gram prime Lone Star Black Angus Ribeye marinated with black pepper. Topped with Jack Daniels & cracked pepper sauce. Served with buffalo chips and Lone Star coleslaw.
There were also desserts at the end. A Banoffie Pie, homemade pastry pie filled with bananas & caramel,topped with sweet coffee cream & chocolate flakes,
and a Longhorn Cheesecake, Kahlua & Moro Bar. Served with berry coulis & whipped cream.
Honestly, I didn't like either of those desserts haha