I've been drinking quite a bit of coffee after my friends got me a Bodum French press and Cafe de Tiamo coffee bean grinder for my birthday.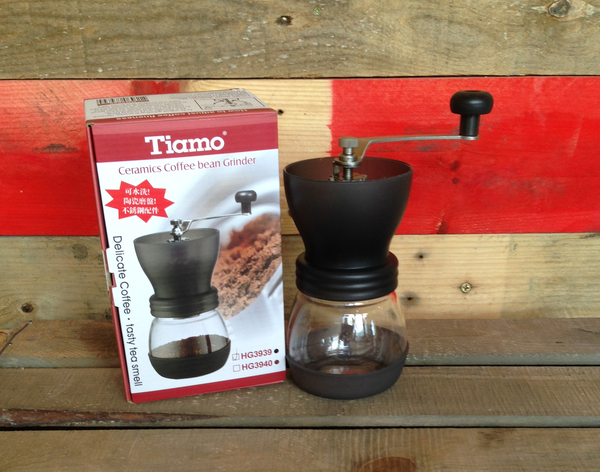 My friend recommended me getting freshly roasted beans over prepackaged ones from the store, because it guarantees you that the beans were roasted not too long ago with a roasting date sticker. With prepackaged beans, you have no idea what the roasting date was. A more recent roasting date means better flavor!
With that, I bought some freshly roasted coffee beans from Fascino Coffee. I had no idea what kind of beans to get since it was my first time making coffee from whole coffee beans and each type of bean has a particular aroma and flavor. Luckily, Fascino Coffee has a tasting set which contains 4 coffee beans from different regions. It's a bit cheaper than getting 4 individual packs, so I decided to get the Single Origin Pack Tasting Set for €18,25, which contains:
1 x 250gr Ethiopia Sidamo
1 x 250gr Costa Rica Tarrazu
1 x 250gr Colombia Supremo
1 x 250gr Indonesia Lintong Raja Batak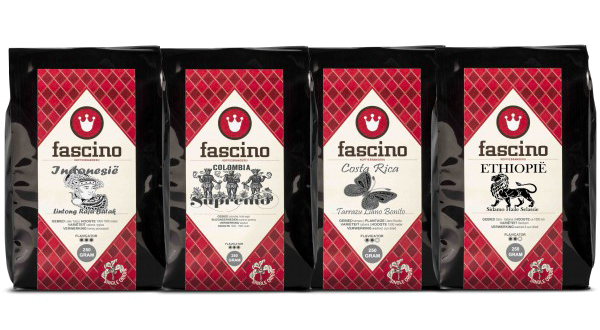 I ordered it and arrived within 2 days (fuck yeah NL!). I had a bit of trouble getting the right coarse level for the coffee. The grinder doesn't have a clear indicator of how coarse the coffee would be after grinding it, so there was a lot of trial and error. The coffee ground during my first few attempts was way too coarse, so the coffee tasted bitter in a bad way. After 10 or so attempts, I found the perfect grinder setting for me, so I've been very careful not to screw up the setting after cleaning it 🙂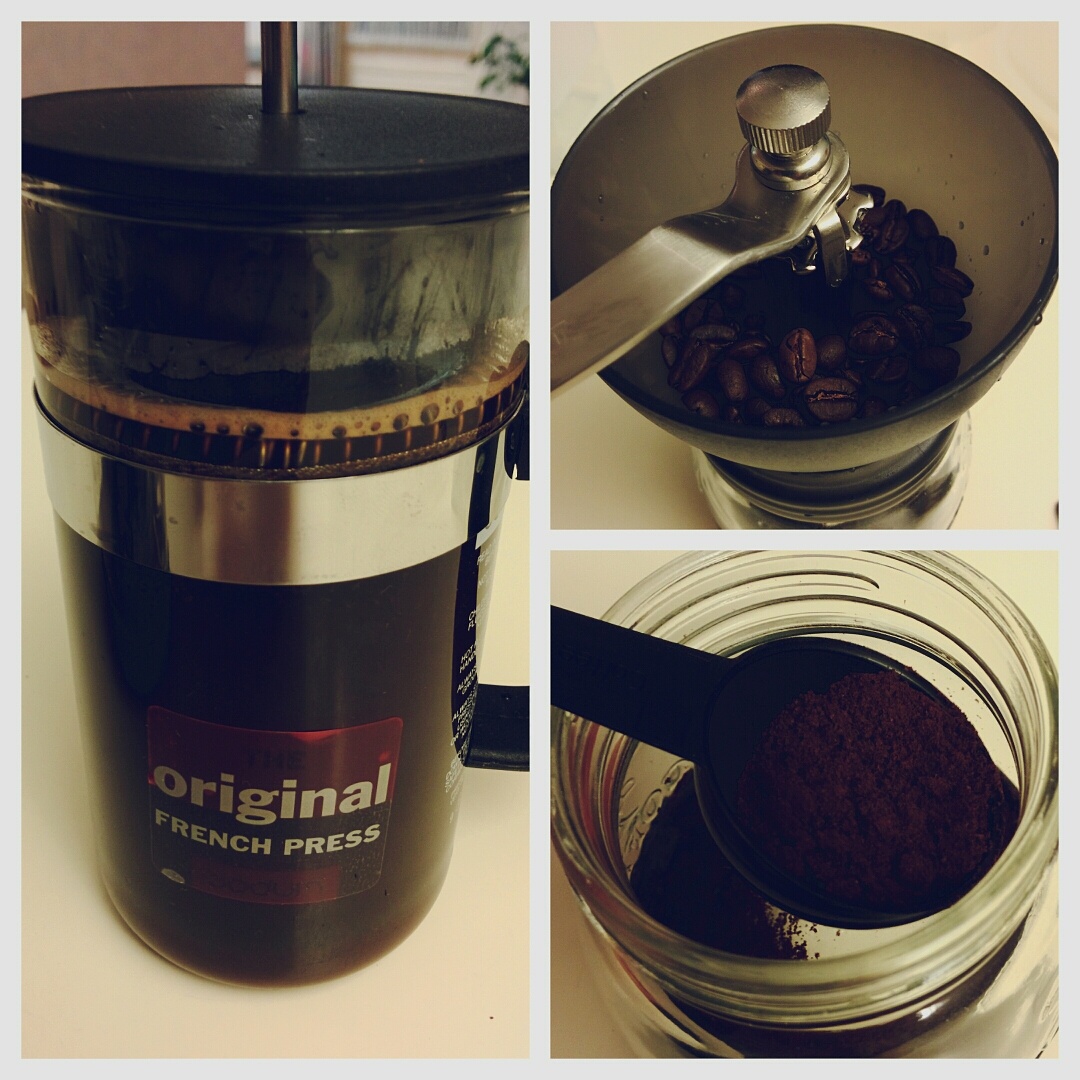 I've also been digging into how to make the "perfect" cup of coffee. I found 2 articles, one from TIME Magazine and 2012 U.S. Barista Champion Katie Carguilo and one from Blue Bottle Coffee. The TIME article refers to coffee drippers, but after reading the one from Blue Bottle the process is fairly identical for a French Press as well. Instead of using a filter and wait for the coffee to drip down, you simply stir the coffee ground and press the coffee after 4 minutes. I'm not very fussy when it comes to brewing time as long as it's more than 4 minutes. Either way, coffee comes out great every time with the freshly roasted beans and French press!
UPDATE:
The cross plate of the plunger broke off as you can see in the image below after only using it for a few months. The plastic design seems to be very fragile and it snapped off when I was trying to clean it. After doing some research, it turns out the older and cheaper models have the plastic cross plate, while the other Bodum French Press models have a metallic cross plate. Getting a spare metallic cross plate from the Bodum website costs €4,90, and I haven't even added the shipping costs yet. Pretty expensive if you asked me. And, I can't return it to the store, because I received it as a gift and I don't have the receipt.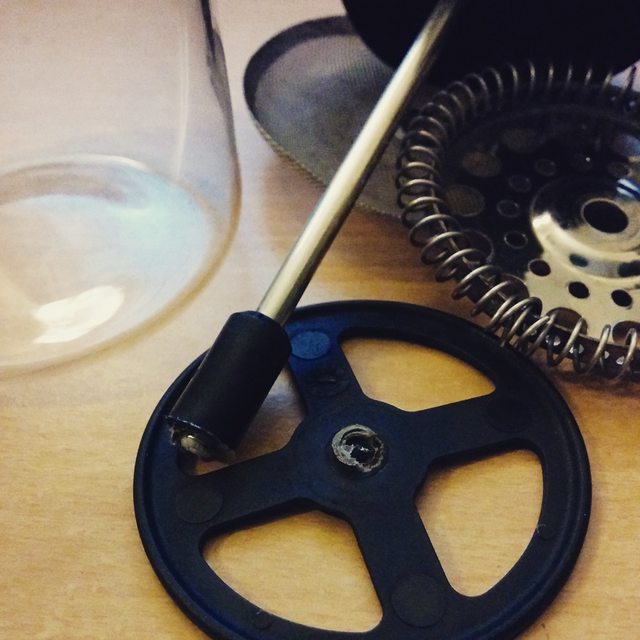 Instead, I bought a new French Press with a metallic cross plate, so I went with the Bodum Chambord Cafetiere in silver. I bought the Chambord Press at koffiediscounter.nl for €25,95 instead of the €34,90 that was listed on the Bodum website. The French Press arrived a few days later without any problems. The Chambord has been working great so far and it looks so fancy! Just look at it! So shiny… so fancy!